---
---
Ingeniously designed to be both light and strong as well as simple to adjust and use, this extremely popular new premium fretsaw makes it easier than ever to remove waste when cutting dovetails.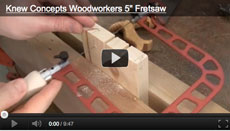 ---
---
---
---
---

Check out the great product tour videos on our Youtube Channel . Our good friend Morton demonstrates some of our most popular products for your benefit in these tours.

Click below to take a look at one of Morton's great videos:

Are there any products you'd like to see a tour of? If so, we invite you to EMAIL US and let us know what YOU would like to see!
---
---
---
---
---
Inside This Issue
---

---
Show Your Shop!
For this popular monthly column, we invite you to
SEND US PHOTOS
of your woodworking shop along with captions and a brief history and description of your woodworking. (Email photos at 800x600 resolution.) Receive a $50 store credit if we show your shop in a future issue.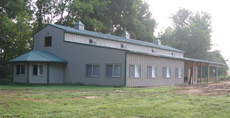 This month we are featuring Shawn Nystrom's Windsor, VA shop, where he is looking forward to spending 40+ hours a week as he nears retirement.
CLICK HERE for a look inside:
---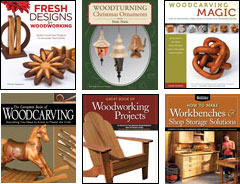 Save 33% on these select woodworking books from Fox Chapel Publishing
Check out these popular titles:
Woodturning Christmas Ornaments with Dale Nish
Fresh Designs for Woodworking
Woodcarving Magic
How to Make Workbenches & Shop Storage Solutions
Complete Book of Woodcarving
Great Book of Woodworking Projects
Order these books from us during November 2012 and save 33% off list.
CLICK HERE for more info, or to BROWSE THE FIRST CHAPTER of each of these books online now:
---
Our November Lie-Nielsen
Tool of the Month:

The #101 Bronze Violin Maker's Plane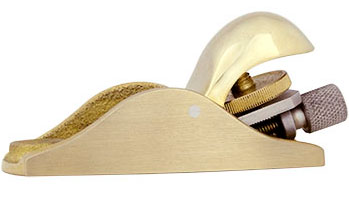 Don't let the name fool you! While traditionally called a Violin Maker's Plane, this pocket-sized block plane will find many uses for any woodworker who appreciates exquisite tools for fine applications. It's the perfect plane for fine detail work and it's small enough to fit in your pocket.

Read Lee Laird's blog post about the Lie-Nielsen #101 Violin Maker's Plane to find out more:

Take a closer look at the #101 Violin Maker's Plane:

---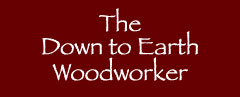 By Steven D. Johnson,
Racine, Wisconsin

Barbershops & Woodshops The Beard/Mask Interface One Day Super Shop Cleaning

This month, The Down to Earth Woodworker is reminded of his childhood moments spent in the local barbershop, and likens that feeling to a trip to your local woodworking store. He also offers a helpful solution for all of those bearded woodworkers he talked about last month who want to wear a safety mask, and then provides a start to finish guide for a top to bottom one day shop cleanup just in time for woodworking season.
Is your shop in need of a good cleaning? If so CLICK HERE to read Steve's ONE DAY PLAN:
---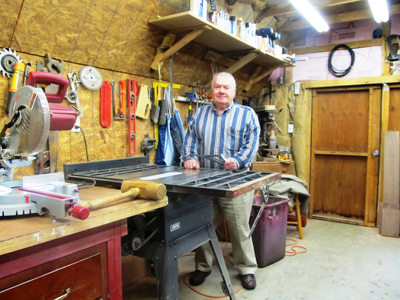 Woodworking Works for Me
By Steve McClintic, Sr
Roanoke, Virginia
The great thing about a hobby is it is done at leisure. There are no deadlines, expectations or assumptions. For more than 40 years, woodworking has been my hobby.
In 2008, I officially retired. I thought to myself: "What should I do?"
Woodworking. It was a no brainer.

CLICK HERE to read more of Steve's woodworking story:
---
My Last Shop: A Workshop Series
By Mike Smith
Mountain Park, GA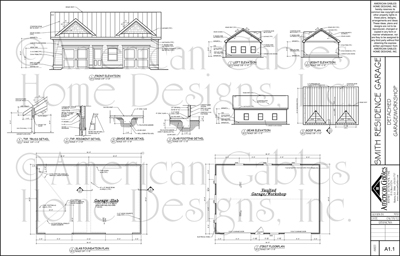 My name is Mike Smith and I'm a Child of a Child of the Depression. I recently retired from teaching woodworking and now my bride, Margie, of 45 years and I have moved to what I like to call "Our Last Home". Now I would like to build "My Last Shop". Come along with me.

CLICK HERE to learn what Mike has in store for his "Last Shop":
---
Ask the Staff
Question:
My good sized shop is in need of a new concrete floor, but at this time that is out of reach, cost-wise. Can you offer a more inexpensive solution?
---
Finishing Wood
with Alan Noel

Cleaning a Finish

Giving a good cleaning to a piece of furniture that has a viable finish is not an arduous task if one uses the right tool for the job. In my shop we always use waterless hand cleaner. This type of cleaner is used primarily by auto mechanics to clean the grease and grime off their hands and is also great for cleaning furniture finishes.
Here are ELEVEN tips for cleaning a finish:
---
Families Love our Kid's Woodworking Tool Kit
Our very popular Woodworking Tool Kit for Kids is a great way to introduce kids to the joys of woodworking. These are real tools that really work, and the 2 instructional books show how to build more than 50 useful projects. Makes a great Christmas present!
What's in the kid's tool kit?
---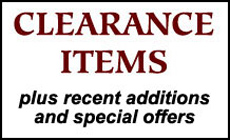 ---
---
---
---
---
Great Prices on 3 Rikon Bandsaw Models at Highland Woodworking
---
---
---
---
---
---
---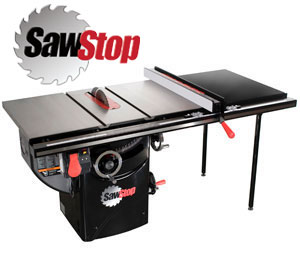 SawStop PCS Tablesaw
An easy way to make
your workshop SAFER
---
---
---